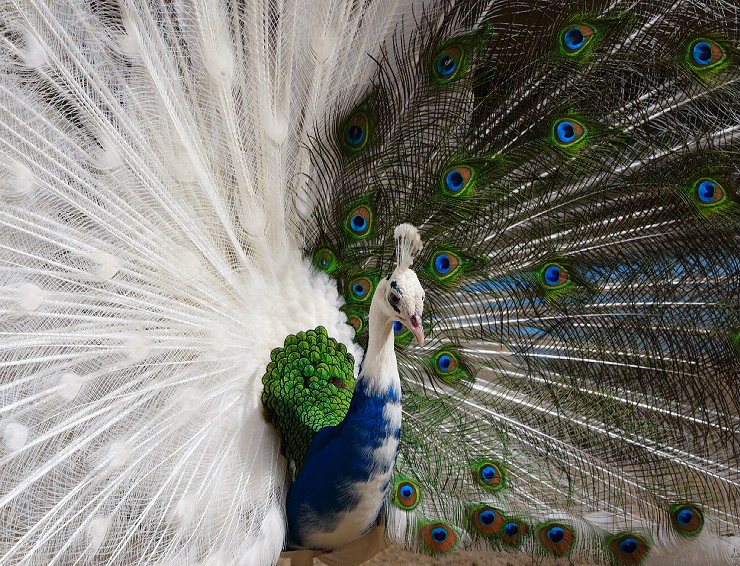 This photo found here.
Today, a query is the title. No, I haven't looked into anything about the Blue Peacock God. I ask you to join me on this little journey of exploration as a peacock seems to figure into my latest piece.
From my personal spiritual studies via
Evolutionary Witchcraft
by T. Thorn Coyle, I remember meeting the Peacock God first as the youthful Dian y Glas sensual and precocious. and then further in those studies, as Melek Taus, mature, separated from God Herself, "beautiful and terrible," as Thorn Coyle says. It seems the beauty is in recognizing one's self worth, being proud and feeling pride for others. The beauty becomes terrible when that pride isn't tempered with love and compassion. The Peacock God would do well not straying too far from God Herself in maintaining this integration as it is then He becomes the Fallen Angel. There is no pride in staying small either. Peacock, being a showy bird, certainly encourages you to get out there and show your stuff.
Because I love doing research on the internet, here are my Search results . . .
I imagine, the next question might be: What does this fine fellow have to do with my painting? I don't know right now. I'd need to sleep on that awhile. Or not even worry about it and just paint.